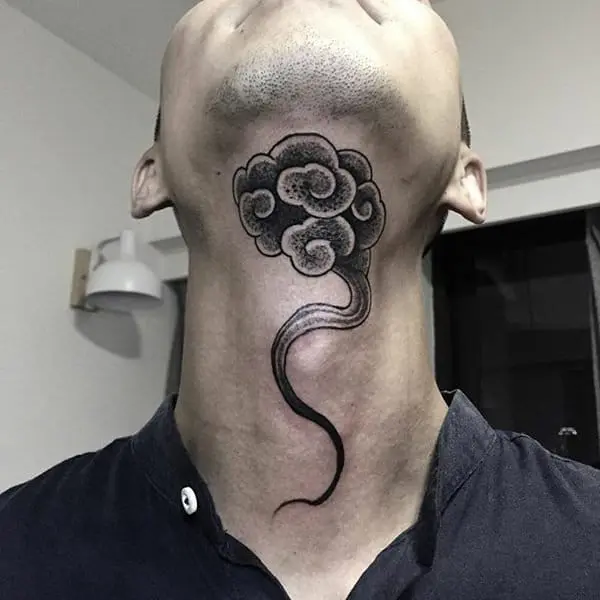 Clouds have many options and different meanings. They can be either part of the composition or a separate element. A cloud tattoo is a versatile idea. It is applied by both women and men.
The meaning of a cloud tattoo
Tattoo is peculiar to people who give preference for wanderings instead of living in one place. They try not to have deep attachments in life. The meaning of a cloud tattoo is as follows. This is life in motion, without material attachments and constant relationships. Just as the clouds in the sky are not constant, so people who tattoo themselves are prone to change.
Clouds are often endowed with religious content. Angels and heaven are associated with heaven, so the clouds also symbolize the search for truth, the pursuit of the sublime, and finding harmony with oneself. Constant torment in search of truth leads to the fact that the owners of tattoos doom themselves to loneliness.
Thunderclouds symbolize danger.
In prison tattoos, the cloud is used as an integral part of the tattoo. Gina on the background of the clouds is applied by drug addicts. They also depict God above the clouds. This is a tattoo - a talisman. It is believed that she protects from justice.
Cloud tattoo locations
The picture is located on any part of the body. The color is chosen purely individually.
Photo of cloud tattoo on head
Photo of a cloud tattoo on the body
Photo of cloud tattoo on hand
Photo of a cloud tattoo on the leg