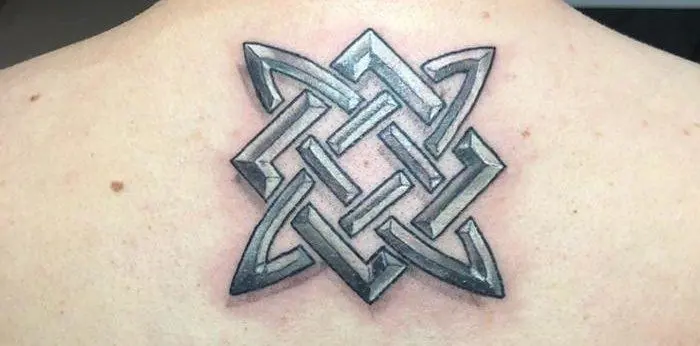 The symbol "Star of Russia" refers to ideological tattoos, which serve not only as a body decoration, but also indicate a person's involvement in Slavic culture. In particular, to the pagan beliefs of the ancient people.
The meaning of the Star of Russia tattoo
This drawing means the male incarnation of the clan, the recognition of the one God-creator, who is the embodiment of the visible and invisible world.
The rays intertwined in a square symbolize:
faith;
justice;
freedom;
honour.
Places of tattooing Star of Russia
It is believed that only a man can be the owner of such a wearable pattern. It is applied to the forearm, the inside of the hand, and the back. He brings good luck to the representatives of the stronger sex, reveals the secret of the chosen craft and the universe, ensures the unity of views.
Photo of the Star of Russia tattoo for the body
Photo of the Star of Russia tattoo for hands