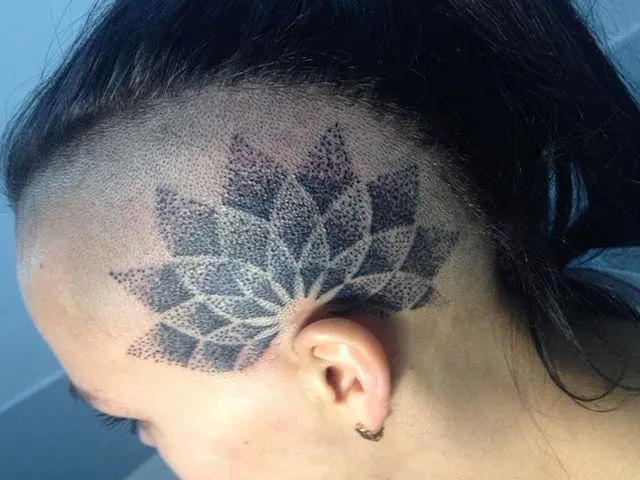 Regardless of gender, among connoisseurs of the art of underwear painting, tattoos with patterns are very often come across. This type of tattoo has found its own niche in the hierarchy of body drawing and with dignity fulfills the functions assigned to it, both purely aesthetic and purely philosophical.
In this article, we will try to reveal the meaning of the most popular wearable patterns, as well as the dependence of the interpretation on the place where the pattern is applied.
The meaning and types of tattoo patterns
Thanks to the originality of this drawing, tattoos of this type are admired by others. The rich colors, curls and unusual shapes used by the master carry extraordinary beauty and play an important aesthetic role.
As for the semantic message of a particular ornament, often much depends on the smallest details that are present on it. In this case, just one of the many components of a masterpiece can radically change the interpretation and include precisely the philosophical message in the forms depicted on a person.
Before taking such an important step as applying a tattoo in the style of a pattern, you need to understand many of the components on which the meaning of the ornament and their types depends.
Celtic pattern
One of the main sketches, with which the masters are currently working, is made in the form of an interweaving of white lines on a black background. Most often, the drawing personifies infinity, but an important role is played by the religious implications that are hidden in the symbols.
Polynesian pattern
It is usually made in the blackwork style and the semantic load that it carries in itself must be disassembled into the smallest components.
Khokhloma patterns
Here they are made in various colors and, as befits an ornament with Russian roots, they are often depicted with animals, berries and other natural beauties.
Tribal
These are patterns that carry a certain mystery and a variety of meanings, since they come from Indian tribes. Tattoos made in the style of organic, associate the connection between man and nature, his love for any life and the planet as a whole.
Location of tattoo patterns
shoulder;
forearm;
sleeve;
back;
neck;
palm, hands, fingers;
wrist;
chest.
Photo of tattoo patterns on the body
Photo of tattoo designs on hands
Photo of tattoo designs on the legs
Photo of tattoo designs on the head