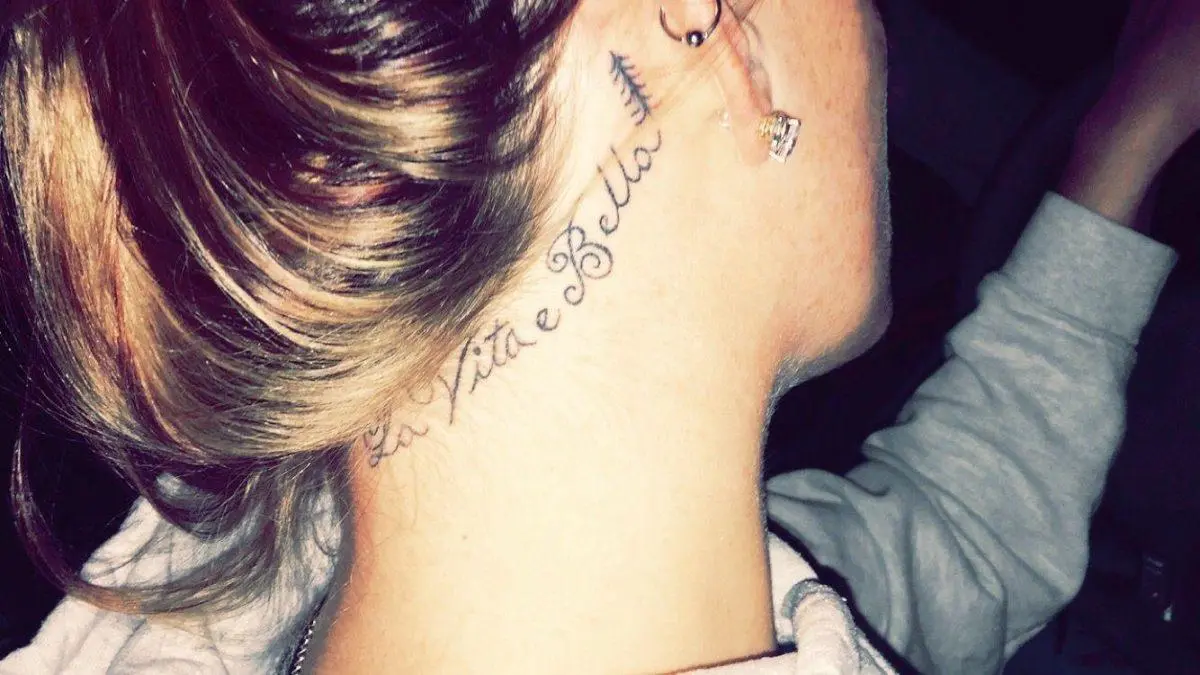 Tattoos of the inscription "Life is beautiful"
At present, various philosophical discussions about life and its meaning have become fashionable among tattoo lovers. Someone chooses from everything a short inscription consisting of two words, someone knocks out almost whole texts.
Most make themselves such inscriptions in Latin. But English, Russian, French and even Arabic are successfully used.
"Vita est praeclara" or "La vie est belle" or "Life is beautiful on". The words "life is beautiful" sounds pretty nice in all three languages. It is believed that such an inscription gives a person a further orientation towards a happy life. Or usually positive, cheerful people do it for themselves.
Such a positive inscription can adorn any part of the body: the collarbone, back, shoulder ...
Photo of a tattoo of the inscription "Life is beautiful" on the body
Photo of a tattoo of the inscription "Life is beautiful" on the arm
Photo of a tattoo of the inscription "Life is beautiful" on the head