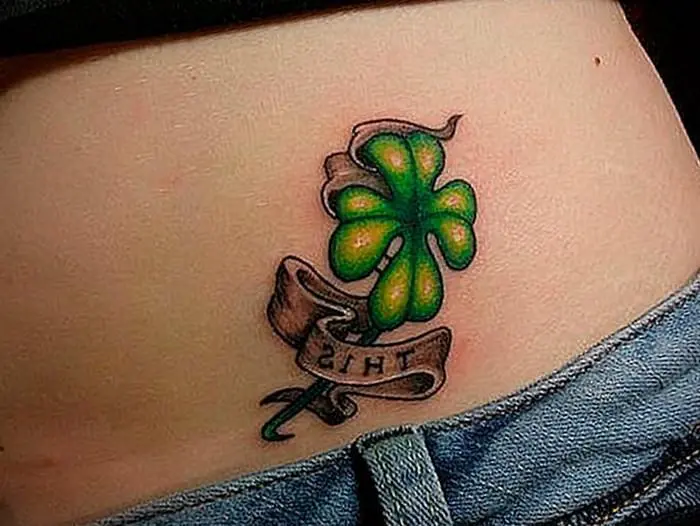 Photos tattoo clover with inscription
Depending on which inscription will be located under the clover pattern, the tattoo will have this meaning.
The meaning of a clover tattoo with an inscription
Clover symbolizes the trinity of the essence of man, dividing it as if into parts: the eternal soul, the decaying body and the inner spirit. Therefore, what kind of inscription will be signed under the clover, a person will want to focus on this part of the trinity. Suppose the inscription "Shining to others I burn myself" can symbolize the inner spirit of a person.
Also, it is popularly believed that clover is a symbol of the departed. This meaning has come from ancient times, when the graves of the deceased were ennobled with clover leaves. As a rule, clover tattoos are done by people who have lost faith in love.
Placement of tattoo clover with inscription
Will look great on the chest, calf or wrist.
The inscription can be any on the topic of unrequited love. It is customary to place such a tattoo right under the heart.
Photo of a clover tattoo with an inscription on the body
Photo of a clover tattoo with an inscription on the leg
Photo of a clover tattoo with an inscription on the arm