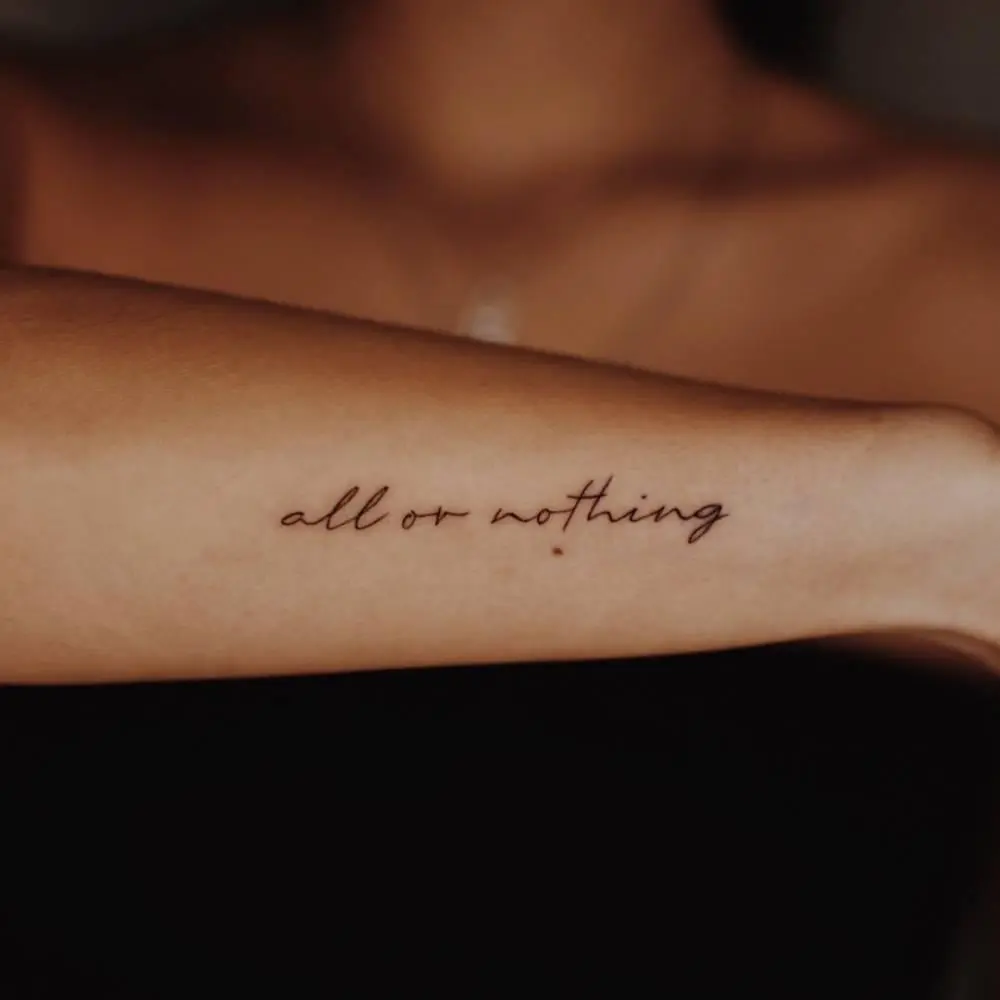 A young girl or a fragile woman is usually a gentle creation. It is not particularly common for them to put on the body an aggressive image with fangs and claws or some kind of warlike inscription.
Usually for such a girl there is always a large selection of drawings or inscriptions to match her. For example, young women of fashion often get floral tattoos for themselves. Or they choose for themselves the image of a small hummingbird bird.
Often these gentle creatures adorn their bodies with such romantic inscriptions as "similis tui risu" (I love your smile), "Felicitas amore pacis" (happiness loves silence) ... Such inscriptions contain tenderness, romanticism and, of course, a mystery. And most importantly, the life of a young girl or woman is usually rich in events and, as a rule, does not stand still. Therefore, such an inscription can be dedicated to anyone.
Placement of tattoo with delicate inscriptions
The choice of the location of the tattoo usually depends on the complexity of the drawing or the volume of the inscription, the anatomical structure of the client, and of course on her desire.
If a girl does not want to advertise her small tattoo, then the best idea would be to place it behind the ear or under the breast. A small tattoo will look very beautiful and graceful on a thin wrist. In general, it is quite possible for a master to walk around and apply a tattoo, for example, on the shoulder or forearm.
Recently, many girls risk getting themselves tattooed even on such a rather painful area as the spine. And I must say the vertical inscription along the spine, complementing the floral pattern, looks very stylish and unusual.
Photo of a tattoo of gentle inscriptions on the head
Photo of a tattoo of gentle inscriptions on the body
Photo of a tattoo of gentle inscriptions on the hand