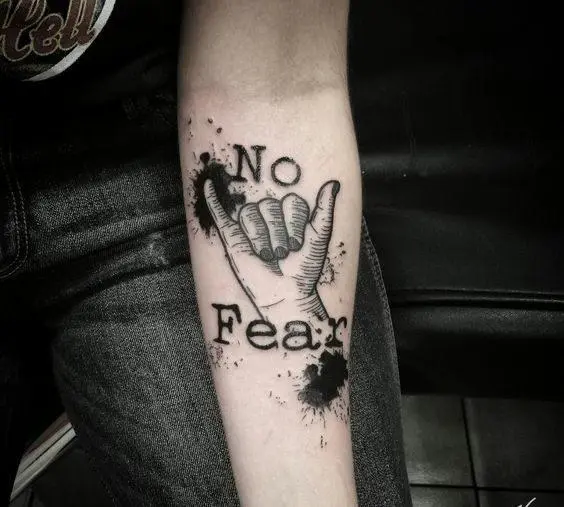 Photos tattoo inscription "No fear"
Nowadays, tattooing on the body is becoming very fashionable. But before applying this or that drawing, you should find out about the meaning of the tattoo, since each drawing has some kind of intention.
The No Fear tattoo speaks for itself. In some circles, it is believed that such a tattoo is more common on the body of men who have served time. As a rule, such tattoos are stuffed on their bodies by men.
Choosing a place on the body for a tattoo is everyone's business, but the inscription will look more concise on the arm (brush), on the side of the neck or under the chest.
Photo tattoo inscription "No fear" on the body
Photo tattoo inscription "No fear" on the arm
Photo tattoo inscription "No fear" on the head