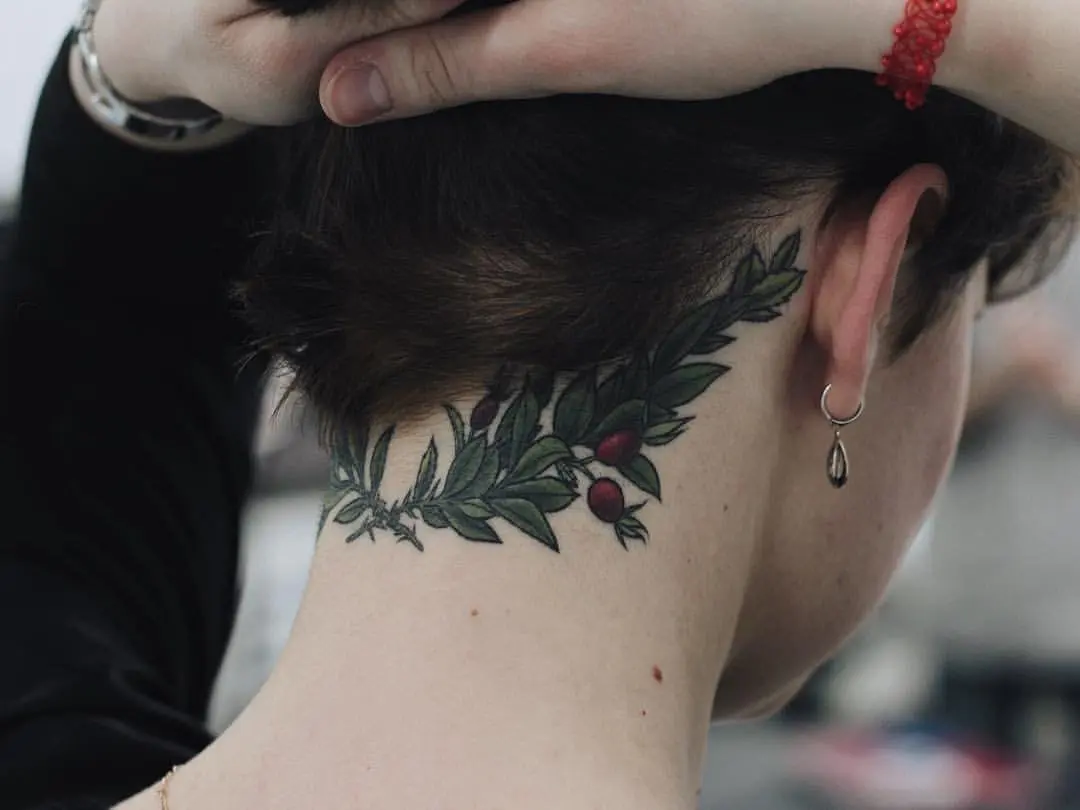 The drawing of a laurel wreath has a deep meaning and several opposite meanings.
In ancient Greece, wreaths were awarded to the winners of the Olympic Games, famous philosophers, doctors, scientists. This is where the association with victory came from.
This was the highest level of recognition of a person's merits to society in any area.
Tattoo features
The laurel wreath tattoo becomes a symbol for those who are used to winning. It is also the hallmark of talented people. Victory can be different - over the circumstances, in solving any problems, and, most importantly, over oneself, over one's own negative traits.
Since laurel is an evergreen tree, it symbolizes eternity and constancy... It is loyalty to personal values ​​and ideas. The laurel wreath also symbolizes renewal and the hope of immortality.
People who apply this tattoo tend to constantly dig in their souls in order to identify those aspects that determine their lives and push them to conquer new heights. The desire to win distinguishes tattoo owners from other people.
Places of tattooing laurel wreath
The tattoo can be applied to any part of the body. The wreath looks most advantageous on the back, not on the neck, on the chest, on the inner surface of the arm.
The laurel wreath tattoo also has another meaning. In ancient Rome, laurel symbolized martyrdom... It was applied to those people who were undeservedly persecuted. This meaning has passed into prison tattoos. It is done by those who were wrongly convicted, who went to prison through no fault of their own. The meaning of prison tattoos with a laurel wreath is the same - he sat undeservedly, suffered for the truth.
The choice of what the tattoo will symbolize depends on each person, on the characteristics of his character. If you do not take into account prison tattoo, the wreath, together with additional elements, will be a symbol of the will to win, the desire to become better and better every day.
Photo of laurel wreath tattoo on head
Photo of laurel wreath tattoo on body
Photo of laurel wreath tattoo on hand
Photo of a laurel wreath tattoo on the leg