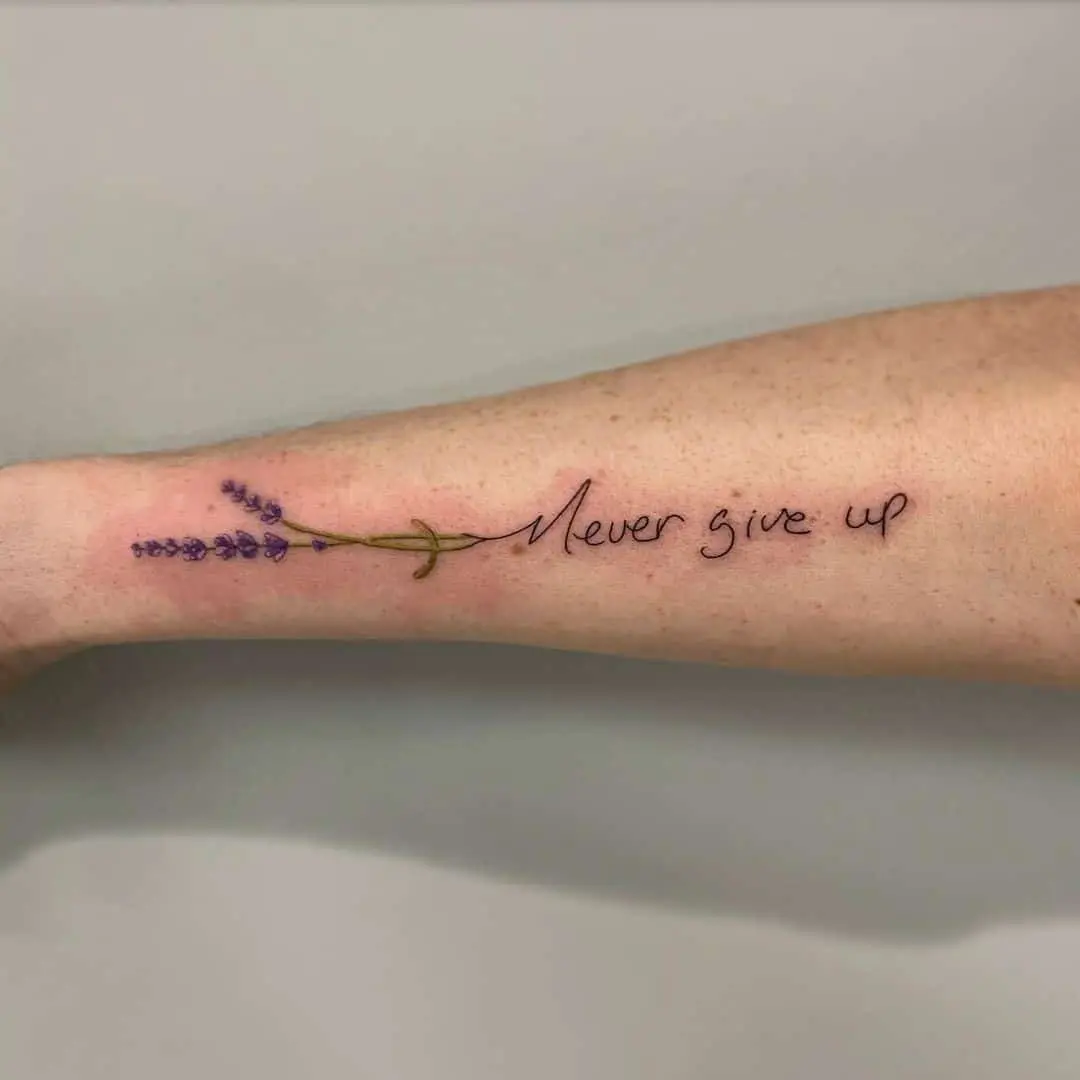 What does a lavender sprig tattoo mean?
One of the most popular tattoo options are flowers, of which there are countless. You just need to choose the right one for yourself, for example, lavender. Since ancient times, it has helped to find love and happiness, to find peace of mind, healthy sleep, and longevity. The priests believed that lavender scares away the devil, protects against witches.
Superstitious people and simply those who are looking for protection, peace, pure relationships, can use it as a body design. She is often depicted as several long stems with small leaves and lilac flowers. Such a pattern, due to the narrow elongated shape, can be applied to the arms, legs, sides, shoulder blades. Also, the flower can be replaced with the word Lavandula - its Latin name. Then it will look good on the palms, forearms, feet.
As there are no two identical colors, there are no two identical tattoos. Each of them has its own exclusive meaning, which a person puts into it.
Photo of lavender tattoo on the body
Photo of lavender tattoo on leg
Photo of lavender tattoo on hand