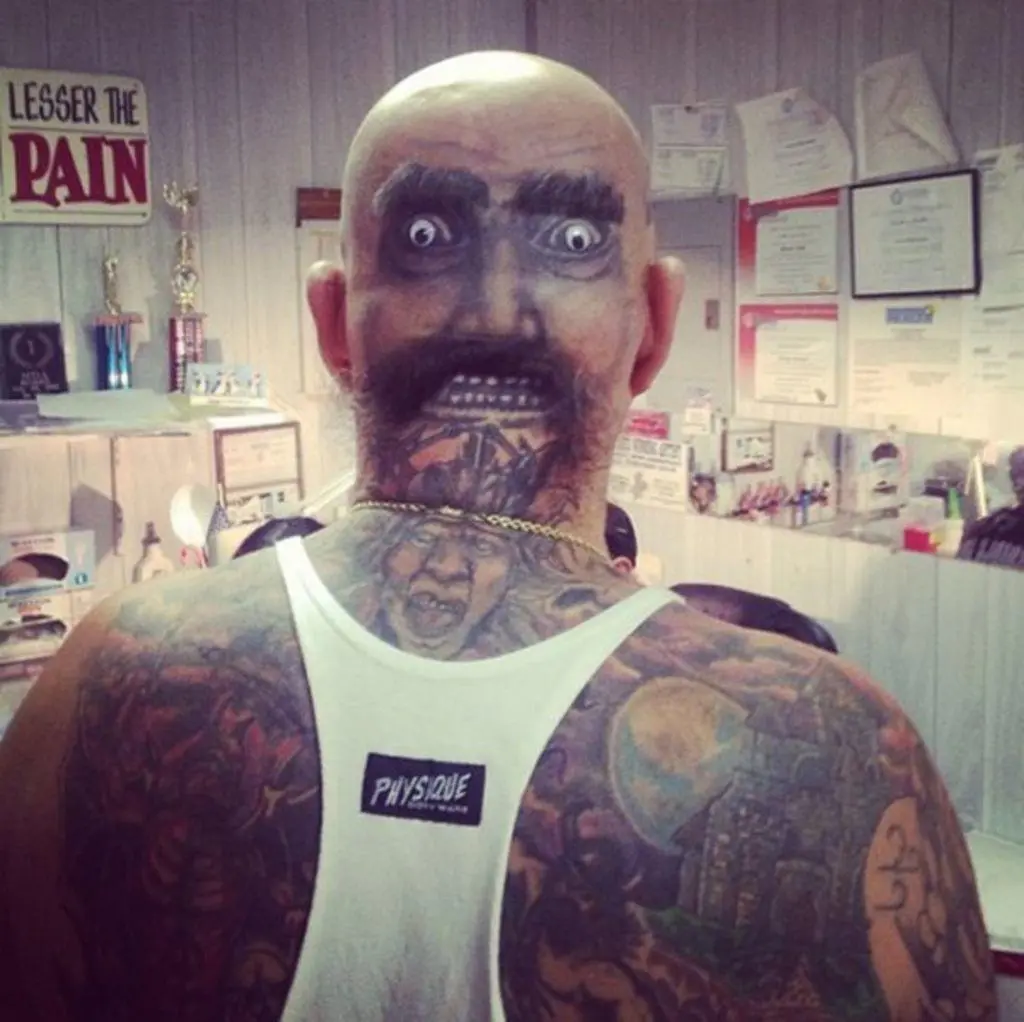 What are "Funny Tattoos", who makes such images, and what they can mean. Let's try to figure it out and consider a photo of such tattoos.
Accident or non-professionalism of the master
There are times when a person was eager to get a tattoo, and the tattoo artist turned out to be inexperienced, or the day started on the wrong foot, and instead of what was planned, a spoiled and unsightly funny body drawing turned out. The resulting tattoo is not easy to endure without strong nerves or a good sense of humor and self-irony.
There are two ways out left: a person goes to a good master and remakes the tattoo for the normal version, or makes a funny but high-quality drawing out of it; the second option is to resort to a laser procedure for complete removal (a rather painful and expensive procedure, so it is better to consider the first option).
Who makes "high-quality" and funny tattoos
People who want to enrich their skin not with serious and full of meaning images, but light and ironic ones. For such people, this is a mockery of a too serious reality in which people become insensitive and insensitive. Such tattoos are suitable for light and cheerful people who live here and now, who are not afraid of self-irony.
Alternatively, they are made as a decoration for a scar, birthmark or some kind of ailment.
Funny tattoos for men and women
For both girls and men, this will be a fun variety in their lives. There is no fundamental difference to whom the funny drawing is applied.
Variants of execution of funny tattoos
Ideas and sketches can be drawn from cartoons, TV series, films, comics and games. Therefore, variations are not limited to any style or idea. Any idea you like has the right to life.
Most often they are performed in a multi-colored version, and black and white drawing is rarely used.
Places for applying funny tattoos
As there are no restrictions on the characters and stories depicted, there are no restrictions on the size and place of application. For example:
chest;
back;
neck;
legs;
wrist;
shoulder.
Photo of funny head tattoos
Photo of funny tattoos on the body
Photo of funny tattoos on hands
Photo of funny tattoos on legs