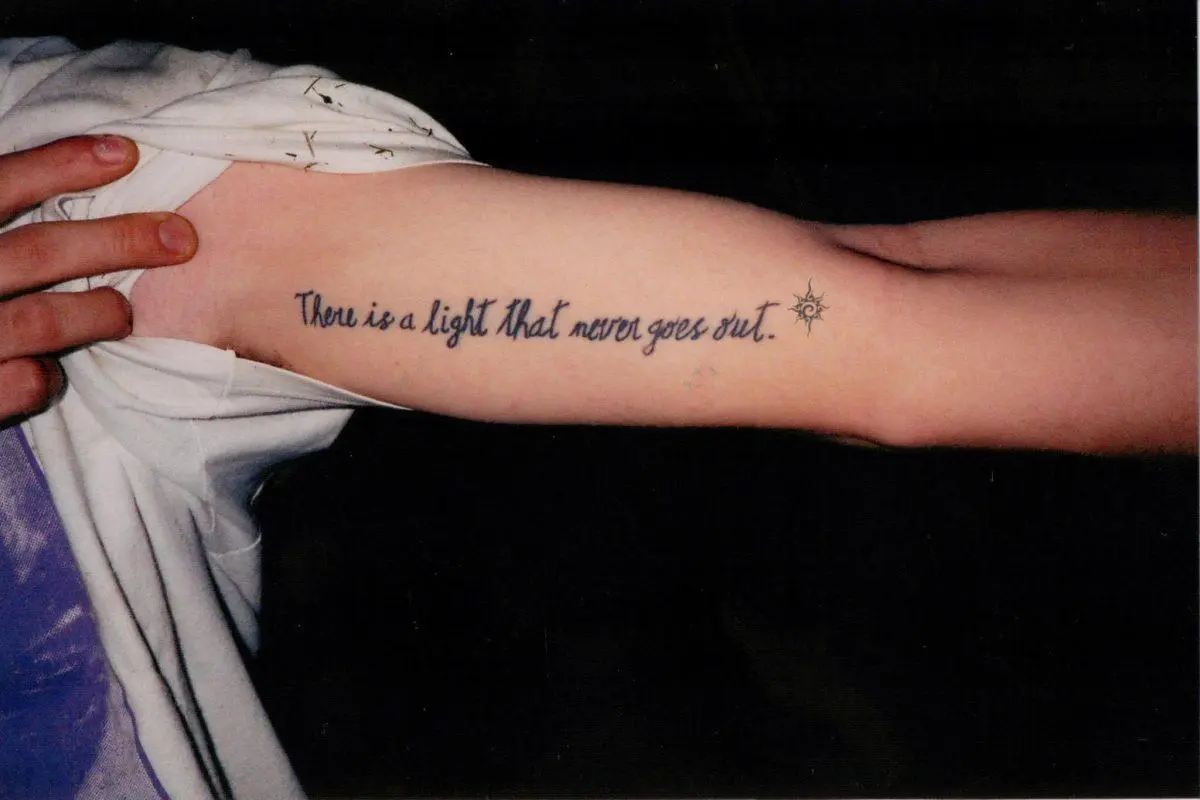 Photos tattoo lettering and sun
The sun tattoo has several possibilities of execution.
Sunrise or the sun itself with the inscription means a person's striving for great deeds and achievements. The owner of such a tattoo strives to be free and unencumbered by problems.
A great place to apply a pattern would be a person's shoulder blade or chest. The sun with the inscription will look good on the shoulder. Such tattoos are most often done in color. The inscriptions can be varied, whoever you like.
The tattoo is very popular in the circles of seated people. The sun with rays diverging in different directions and an inscription under it denotes the desire for freedom. Even the sunrise can symbolize the appearance of a person in the zone at a young age.
Photo of tattoo inscription and sun on the body
Photo of tattoo inscription and sun on hand