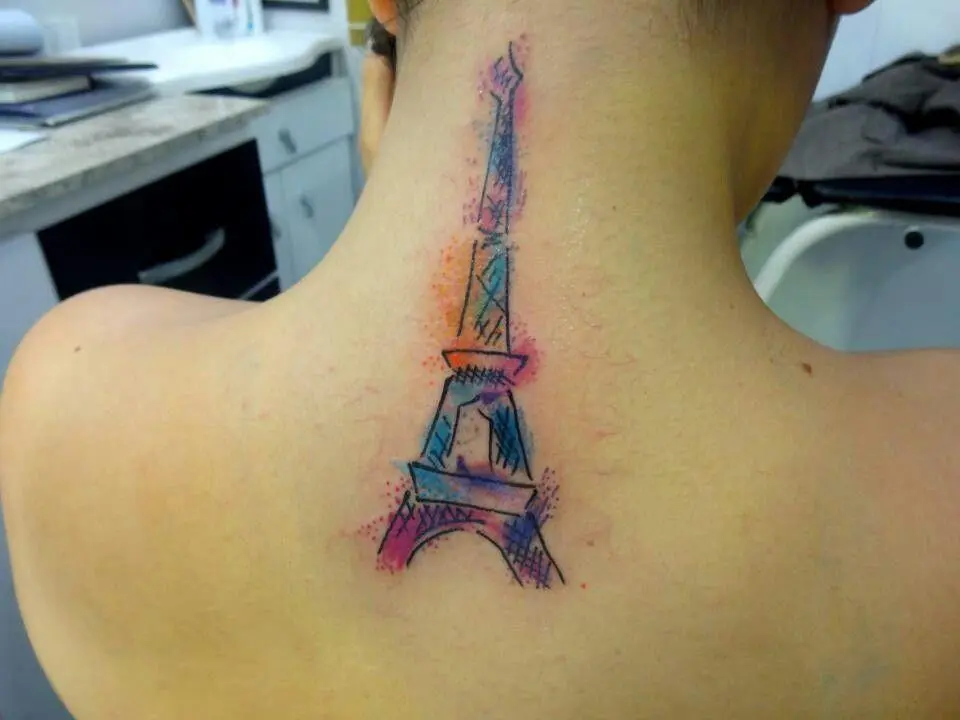 The Eiffel Tower is the first landmark that comes to mind when you mention Paris. The architectural monument carries romance, serenity, love, dreaminess. Anyone who has been to Paris once will want to return there again and again.
The Eiffel Tower tattoo is ideal for people who are able to see all the delights of the world around them and draw inspiration from what they see. These are, first of all, open creative personalities who know how to give away their feelings, emotions, experiences without a trace.
The meaning of the eiffel tower tattoo
Tattoo symbolizes freedom, creativity, sophistication and sophistication... She is predominantly chosen by women who are more dreamy and romantic than men. A tattoo with an eiffel tower testifies to the vulnerability of the owner, a refined sense of beauty, a desire to experience true love. Very often, a tattoo with a tower is made to remember the trip on long cold evenings.
The sketch is predominantly done in black, much less often bright colors are used. The tower is depicted as standing alone and with additional elements. It can be a part of the city, fireworks, all kinds of inscriptions.
Photo of eiffel tower tattoo on head
Photo of eiffel tower tattoo on body
Photo of eiffel tower tattoo on hand
Photo of eiffel tower tattoo on leg