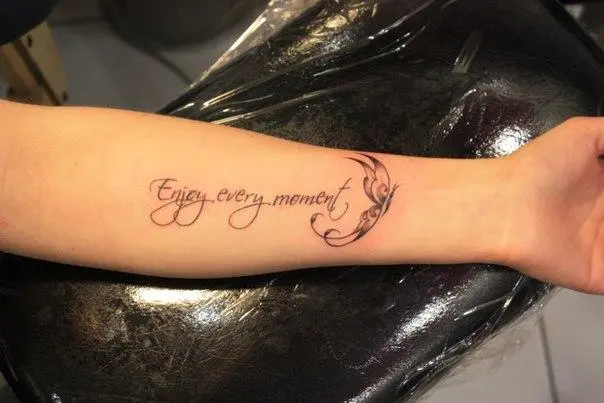 Photos of the tattoo of the inscription "Appreciate every moment"
Any inscription on the human body carries a semantic load. When choosing a phrase, you should first think about its meaning.
As for the tattoo with the inscription "Appreciate every moment", we can say that its owners have repeatedly lost something or someone, did not appreciate what was happening around.
But when the understanding came that time cannot be returned, they began to pay more attention to the little things. The inscription hides a hidden meaning about happiness, about family and friends.
The tattoo will look great on your wrist. The inscription can be written in both Russian and Latin. The font can be chosen calligraphic with various curls.
Photo of a tattoo of the inscription "Appreciate every moment" on the arm