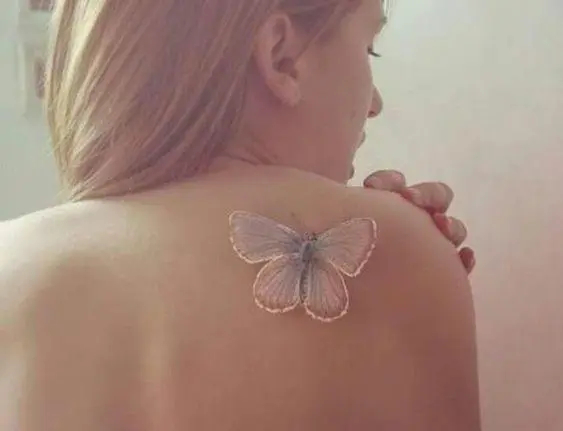 White paint lettering tattoo
There are such personalities among tattoo lovers who are very embarrassed by unnecessary attention. A tattoo on the body is usually striking and attracts attention from the outside.
Therefore, recently it has become very fashionable to apply white drawings to the body. They are not so much noticeable on the skin, but at the same time they look very extravagant, stylish, sophisticated and one might even say that they are gentle.
Such a tattoo is applied using a special white pigment. For a white tattoo to be successful, the drawing must be applied with a clearly defined outline. Therefore, geometric shapes, ornaments or drawings such as butterflies, snowflakes, dragonflies are suitable here.
Since such a tattoo is not very striking, it is applied to any part of the body. Including open ones. Shoulders, arms, face, wrist, neck ...
Unfortunately, such tattoos are short-lived. In the sun, they fade rather quickly, the contour is lost and washed off.
Photo of tattoo inscriptions with white paint on the head
Photo of tattoo inscriptions with white paint on the body
Photo of tattoo inscriptions with white paint on the arm