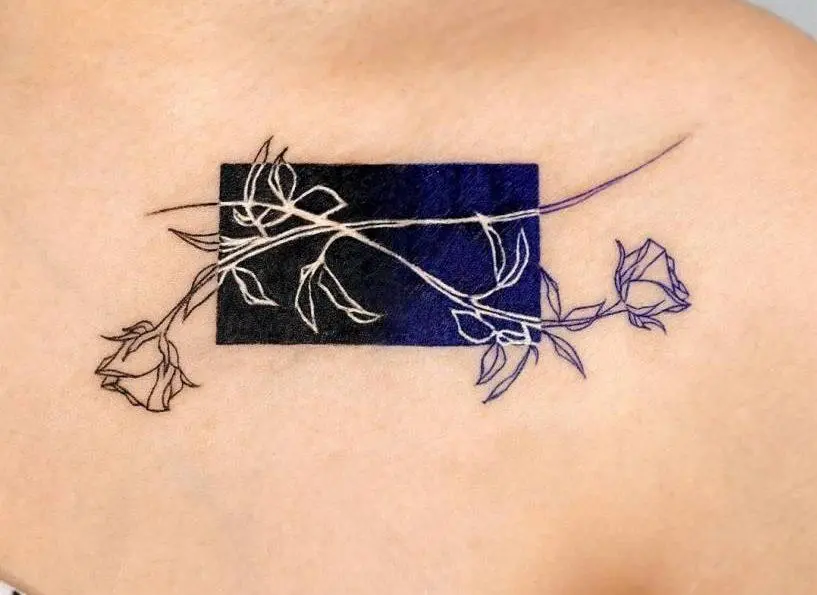 When we write about certain places for tattoos, the meaning of certain symbols, we often have to deliberately create certain frames. For example, many sites about body painting, including ours, often sin by separating tattoos into male and female. In addition, many articles tell us that men and women choose different areas for tattooing.
Today we will talk about tattoos on the collarbones, find out if it is true that girls often get tattoos in this place, and which plot is better to choose.
Collarbone tattoos for girls
If you carefully look through our gallery of photos and sketches of tattoos on the collarbones, then make sure that there are really more girls in the photo than men. It is very rash to speculate only on this, but, nevertheless, we want to separately talk about the attitude of girls to the tattoo on the collarbone. I must say, among women there is a certain "Clavicle cult"... Of course it sounds funny. Most of the representatives of the beautiful half of humanity are in a state of permanent struggle with excess weight, in pursuit of a slender and beautiful figure.
Therefore, bulging and "deep" collarbones are considered by many to be an indicator of sophistication. Bearing in mind the special attitude to these places, tattoos on the collarbones are made to emphasize and focus the attention of others on this attribute of female beauty. Among girls, tattoo inscriptions on the collarbones and flowers are especially popular. At the same time, small phrases in Latin or English are selected more often.
Geometry and proportions
More often than others, you can find the so-called "double" tattoos on the collarbones. Take roses as an example. In our gallery you will find several photos of such tattoos. In this case 2 identical tattoos are done: one flower on each collarbone. The result is a proportional and geometrically correct pattern. In addition to roses, the choice of tattoo lovers often stops at stars, diamonds and swallows.
Large tattoos
Separately, you can talk about the situation when the area of ​​tattooing is not limited to the clavicles alone. This option is just the most loved by the male half of body painting lovers.
The tattoo can start at the shoulder and end at the chest, or extend from the neck to the collarbone. In a word, these are large paintings that occupy several segments of the upper body at once.
As always, at the end we invite you to evaluate our collection of photos and sketches of tattoos on the collarbones and write in the comments if you liked the article.
Photo of tattoo on clavicle