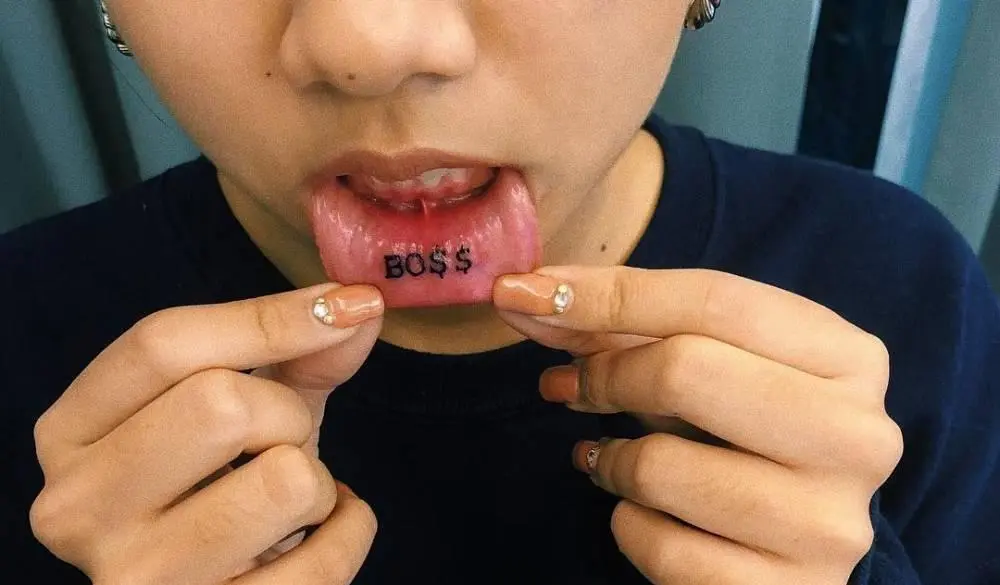 A tattoo on the lip remains one of the rarest and seemingly absurd things in the art of body painting. We are talking about a tattoo on the inside - the mucous membrane of the lips. The purpose of this decoration does not seem entirely obvious. Looking at the photo of the lip tattoo, you can guess that in this place, as a rule, they write short concise word or draw a small character.
A paired tattoo on the inside of the lip can be a romantic gesture towards a lover or beloved. In this case, the inscription will be the name of your other half. As for aesthetics and practicality, everything is quite clear here. A tattoo on the inside of a lip can hardly be seen by accident. Thus, if you do not want it, no one will know about its existence.
Soreness is perhaps the most unpleasant side of this coin. The effect on the mucous membrane is, of course, accompanied by pain. However, voluminous work in this place is simply not possible, so the torment will not last long. Now attention to the photo!
Photo of a tattoo on the lip