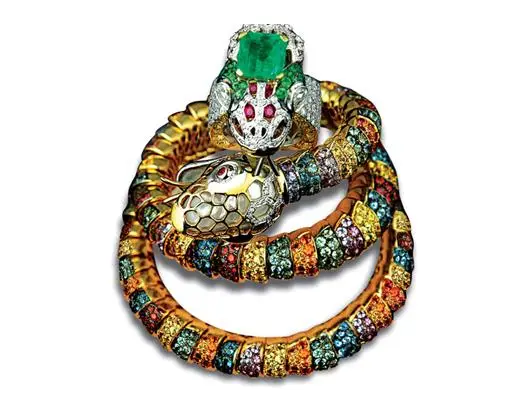 Jewelry designer Bina Goenka is inspired by nature
Bina Goenka, one of India's most famous designers, creates exquisite jewelery pieces for wealthy clients and often draws inspiration from nature.
Bina uses combinations of rare multicolored gemstones in her gold jewelry designs to convey the amazing beauty of wildlife such as flowers.
The designer's jewelry is a hit with an affluent and versatile audience who appreciate her subtle, timeless craftsmanship and unique signature style.
"I want the designs I create to be appreciated by future generations," Bina, who owns a boutique at the Grand Hyatt in Mumbai, told Jewelery Outlook during a visit to London this month.
She also said that she was extremely enthusiastic about working to increase demand for ethical gold products.