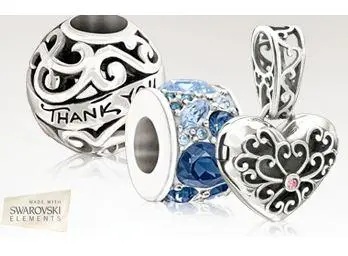 Swarovski acquires Chamilia
On April 30, Swarovski US Holdings signed an agreement to acquire 100% of Chamilia, a company focused primarily on the production of bracelets and bracelet beads. Prior to this, Swarovski had already been an investor in the company. The terms of the current deal were not disclosed.
Swarovski's acquisition of a stake in Chamilia in 2011 was an excellent opportunity to enter the accessories and jewelery market. As a strategic investor, Swarovski intended to acquire Chamilia from the very beginning.shared Chamilia CEO Douglas Brown
Chamilia will operate as an independent division within Swarovski and will also retain its Minneapolis office. Brown, who joined Chamilia as CEO in January this year after 17 years with Swarovski, will remain in the position.
Chamilia, established in 2002, distributes its products to over 3000 national retailers.