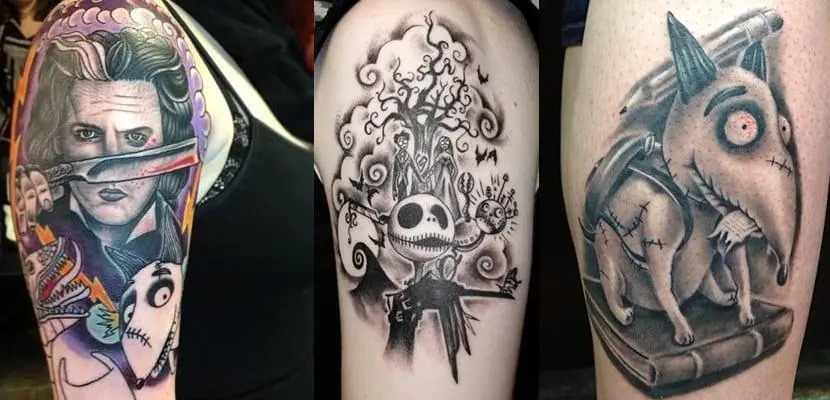 Tattoos inspired by Tim Burton's corpse bride
Halloween is coming, and with it the time to brush up on some of the holiday-inspired movies like Corpse Bride! THE Tim Burton's Corpse Bride Tattoos they are not very common, but they are really good when you come across them.
The story of the corpse of the bride
This "cartoon" is inspired by a Russian-Jewish version of a nineteenth-century Jewish folk tale, which Burton reproduces in a slightly Victorian setting. The story tells of a young man named Victor who marries Victoria. Although this is an arranged marriage, they fall in love as soon as they meet, but wedding rehearsals are a real disaster: Victor is so clumsy that he not only ruined his vows, but also set his mother-in-law on fire. dress.
The wedding is postponed until Victor learns the wedding vows correctly. Frightened but determined to marry Victoria, Victor goes for a walk in the woods, trying to memorize his vows. In the end, he pronounces the oath correctly and places the ring on the branch of a tree, but ... in fact, it is the hand of a skeleton! The bride's corpse emerges from the ground., demanding her husband and finally taking him with him to the world of the dead.
Here Victor learns the sad story of the Corpse Bride, whose name is Emily. In love and seduced by a stranger, Emily convinces her to run away with him and secretly marry him. So one night she goes to the forest in a wedding dress and ready to crown my dream of love... But one day in the forest she is attacked and killed by her lover, who, before escaping, takes all her jewels from her. Thus, Emily remains trapped in uncertainty, waiting to hear the wedding vows she had on that fateful night. Therefore, when she hears Victor's voice, she finally believes that it is for her and immediately considers him to be her husband.
It's a heartbreaking story even for poor Victor, but let's not spoil the end for those who may not have seen this Burton masterpiece yet.
What can the Corpse Bride tattoo mean?
Un corpse bride tattoo this could be an original way to portray great disappointment in love, or a long wait for true love. Emily is also a very sweet character, with a past that is not at all happy, but nevertheless, she shows understanding and tenderness. Thus, a tattoo can also be a way to associate these characteristics with oneself. Or the Corpse Bride tattoo can be ... just beautiful!