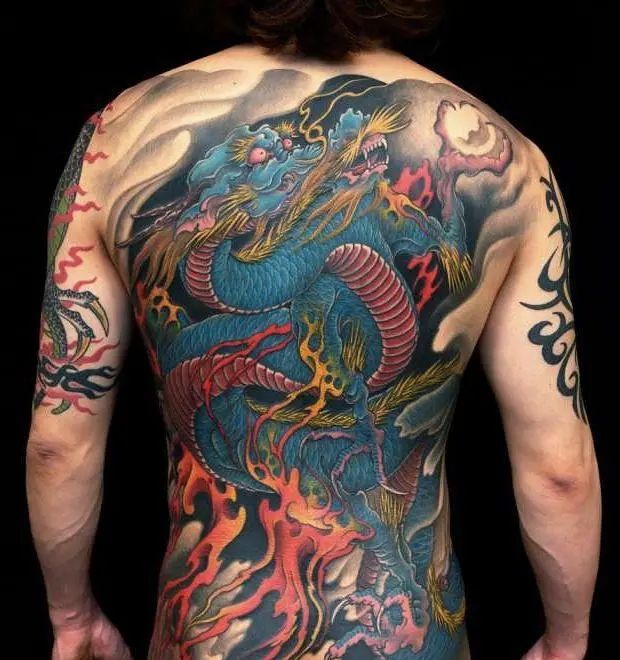 Tebori tattoos: an ancient traditional Japanese technique
I japanese tattoo it is an evergreen that never goes out of style: they are colorful, with a distinctive oriental style, whose charm is difficult to resist. Although they can be done with a tattoo machine, I traditional japanese tattoo they are made with a technique called Тебори.
What am I Tattoo camps what's the difference with machine tattoos? Word Тебори comes from the union of two Japanese terms meaning "hand" (te) and "affect" (burning o mountain) and consists in creating tattoos on the hands using a bamboo stick with steel or titanium needles at the ends (hence, sterilizable), arranged in more or less thin rows, depending on the need.
Compared to machine tattoos (kikabori in Japanese), I tebori tattoos they have the advantage that they can create subtle color gradations which, although taking much longer, are very difficult to achieve with a machine.
Tebori tattoos are real works of art made up of various layers and designs that serve to create the final design. Therefore, if you want to get yourself a traditional tebori tattoo, you should be aware that there are terms that the artist uses to refer to the various elements or designs of the tradition, including:
<br>• Bokashi: A black gradient often used to create clouds or decorative paths.
<br>• Kakushi-bori: This is a term used to describe patterns near the armpits or hidden places on the body. This also applies to words or numbers hidden among flower petals.
<br>• Kebori: this word is used to refer to very thin lines, such as drawing hair
<br>• Cash show: secondary images to support the main drawing
<br>• Nijouh Bori: When an artist has to tattoo a Tebori tradition character who is in turn tattooed, the character's tattoos must be accurately reproduced by the artist on the client's body.
<br>• Nuki-bori: main drawing without secondary drawings (Cash show)
<br>• Suji-bori: is L 'circuiti.e. the edges or outlines of the design
Among the mythological and nonmythological figures who are most often chosen for traditional japanese tattoo Yes Draghi, i qilin (a kind of Chinese dragon), le karpe koi, tigers, snakes, lotus flowers and peonies, chrysanthemums, bamboo branches, Buddha, clouds and waves.