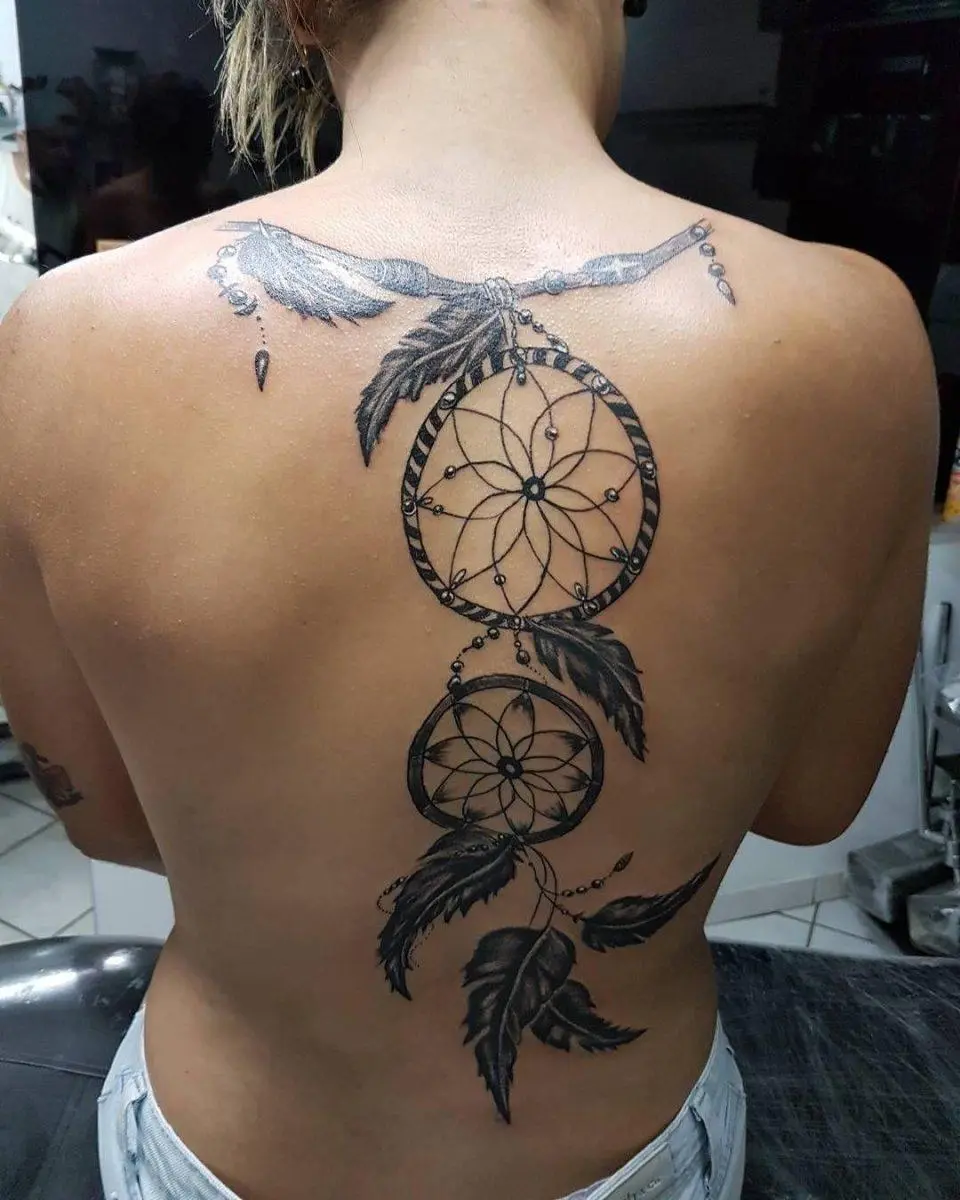 Awesome dreamcatcher tattoos - photos and meaning
Everyone saw how they are displayed in shops selling ethnic items, or, more simply, tattooed on someone: we are talking about tattoos with Dreamcatcher, one of the most important objects of Indian culture.
This object, which has gained more and more popularity in the world of tattoos over the years, comes from tradition. Ojibwa, an Indian tribe that was based in the Michigan area at the time and which the white people also called Chippewa.
What is a dream catcher?
The dreamcatcher itself is a simple object consisting of a wooden circle, inside which a mesh pattern is woven from ropes. Attached to a wooden hoop are ropes with feathers and pearls at the ends. The dream catcher's goal was to allow beautiful and happy dreams to pass through the web, buttrap instead nightmares then allowing them to melt in the sun and provide restful sleep. Other interpretations mean the exact opposite, dream trap, meaning it allows negative dreams to pass through the web, instead catching positive dreams and making them part of a person's destiny.
Whichever version comes closest to interpreting the Ojibwa, the dream catcher is a tool that helps to contain the positive by reflecting the negative, attracting good luck and banishing bad luck.
What does the dreamcatcher tattoo mean?
Un tattoo catcher dreams As such, it is not only an aesthetic choice as it is undoubtedly one of the most fascinating tribal sites ever to exist, but also an homage to Native American culture, a culture that lived according to values ​​and a philosophy strictly associated with respect for nature, animals and spirits. Therefore, it is very important to be fully aware of Dreamcatcher tattoo meaning as a sacred symbol of the culture from which it comes.
So, if you are determined to give yourself dream catcher tattoo, be aware that this item can be easily tattooed on almost any part of the body. Between Accommodation the most popular are the side, arm and back. Very specific also stylized dreamcatcher get a reduced size tattoo on the wrists, behind the ear or even on the fingers. For those who want dream catcher tattoo sensual and effective, thigh and thigh they can be an alternative!
In short, the possibilities for this subject are endless. This gallery shows some of tattoo dream catcher offered on the internet, we hope they will inspire anyone who decides to decorate their skin with this wonderful dream catcher.