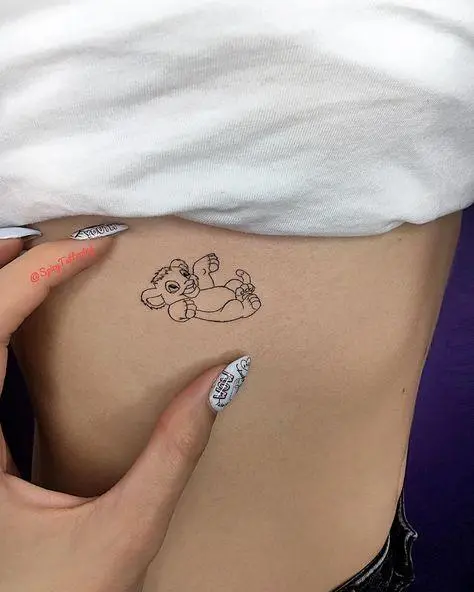 Peter Pan Inspired Small Tattoos: 27 Inspirational Ideas
Earlier we talked about Disney Tattoos However, it's worth stopping at tattoos inspired by some animated films like Peter Pan! This boy, dressed in green, with lively and cunning eyes, but, above all, able to fly, celebrated the childhood of many of us.
The meaning of a tattoo inspired by Peter Pan
Peter Pan wanted to never grow up, never become adults, but unfortunately, we all have to grow up at some point ... the advantage is that as we come of age, however, we can do tattoo inspired by Peter Pan, the little hero who taught us how important he is dream and believe in yourself... The most popular designs for this cartoon are undoubtedly silhouettes and lettering.
In this case, silhouettes are especially appropriate because, in addition to giving us the ability to create small tattoothey are also very much in line with the film. In fact, the scene in which Peter quarrels with his evil shadow is very well known. Another very famous silhouette is the silhouette Tinker Bell, or Tinkerbell... Tinker Bell is Peter Pan's tiny fairy friend and ally in Neverland. The character of this fabulous creature is well known, but not entirely docile: having fallen in love with Peter Pan, Tinkerbell certainly does not spare his jealousy of Wendy, the girl who accompanies Peter on his adventures!
Peter Pan Quote Tattoo Ideas
In the cartoon, as well as in the films that came out later, there are also many phrases that lend themselves to one. Peter Pan style tattoo with lettering... Among the most famous we find:
• "The second star from the right and further straight until the morning"
• "Never stop dreaming, only those who dream learn to fly"
• "Never grow up" or "Never grow up"
• "Find your happy thoughts"
Another very good tattoo idea for Peter Pan is getting a tattoo. two small bright stars... In fact, in the cartoon, you can clearly see the two stars marking the path to Neverland in that bizarre treatment that Peter gives to Wendy, saying, "Second star from the right, and then right into the morning."
In short, if you haven't stopped dreaming, if you were a little sorry to grow, A Peter Pan inspired tattoo is definitely for you.
If you liked these tattoos, also read Small and Feminine Tattoos, 150 Photos and Ideas to Fall in Love with.