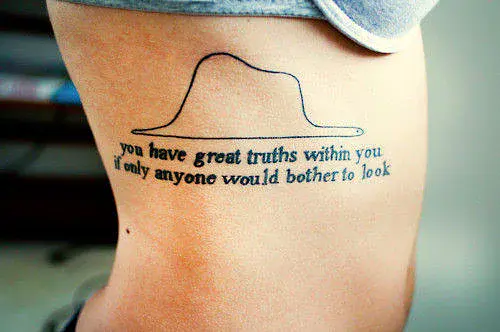 30 tattoos inspired by the little prince of Saint-Exupéry
Who among us has never read A little prince Antoine de Saint-Exupery? This is one of the most widely read books written in the twentieth century, and it comes as no surprise. In fact, this book looks like a children's fairy tale with colorful watercolors and simple writing, but in fact it touches on very important topics such as meaning of life, love e friendship... It is clear that this masterpiece has amassed countless fans over the years, and many of them have decided to pamper themselves Little prince inspired tattoo... The success of this work is also evident from the sheer number of languages ​​into which it has been translated, even Milanese, Neapolitan and Friulian!
Little Prince Tattoo Ideas
Tattoos based on the Little Prince they often take phrases and quotes from the characters the book tells about, while on other occasions the watercolor paintings by Saint-Exupery himself are as famous as the story itself for their style. naive it's simple.
The story tells of an airplane pilot who crashed in the Sahara Desert and meets a child. The two become friends and the child tells him that he is the prince of the asteroid B612 with 3 volcanoes (one of which is inactive), on which he lives, and a small vain and grumpy rose that he cares about and loves very much. The little prince travels from planet to planet, meeting very, very strange characters, each of which is an allegory, a stereotype of modern society. If anything, the Little Prince's idea is that adults are freaky people.
However, one of the most interesting meetings is Fox, that the little prince meets on earth. The fox asks the Little Prince to tame her, and they discuss in detail the meaning of this request, in fact talking about bonds of friendship and lovethat make us unique and irreplaceable to others.
Some of the phrases most commonly used for i tattoos dedicated to the little prince they are taken from the dialogue with the Fox. For example:
"You will be unique to me in this world, and I will be unique to you in this world."
But the most famous phrase in history, a phrase that everyone gradually brought with them after reading this book:
You can only see clearly with your heart. The main thing is invisible to the eyes. "