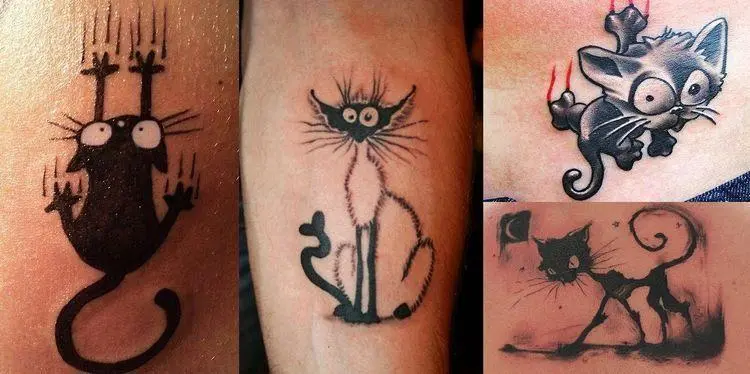 18 tattoos inspired by Catwoman, the most "feline" thief in history
Her name is Selina Kyle, she was born in 1940 and by profession she is ... a thief! Obviously we're talking about Catwoman, the Catwoman invented by DC Comics, who has inspired hundreds of comics and movies for over 70 years. THE Catwoman style tattoo they are certainly not common, but they are undoubtedly suitable for someone who loves comics or just this character known for his feline sensuality.
First of all, it must be said that Catwoman is not a "good girl." He was originally born as a super villain antagonist of Batman, surrounded by even the terrible and insane Joker. It was only later that it was decided to give the character a more positive tone, as well as weave the relationship between the good Batman and the "bad" Catwoman. So what are the possible The meaning of a catwoman inspired tattoo?
A very prominent aspect in comics as well as in cinematic reproductions, the Catwoman character is only one side of the coin. Selina, Catwoman's daytime personality, is a seemingly normal woman who, coincidentally, is often related to Bruce Wayne, the daytime version of Batman. Catwoman is a bivalent character who lives hesitating between the good and the bad side, and for this reason well represents the dual nature of every woman: prey and predator, soft and aggressive, fragile but also strong.
So, if you, a catwoman, feel a dual nature or just love this mysterious character and are on the border between good and evil, between love and hate, perhaps catwoman tattoo it could be an original solution to represent these aspects of your character. Which style should you choose? If the comic book style isn't for you and you prefer something more realistic, you can take inspiration from one of the actresses who followed each other, portraying the most feline thief in history: Michelle Pfeiffer, Halle Berry, Lee Anne Meriwether or Anne Hathaway. ...