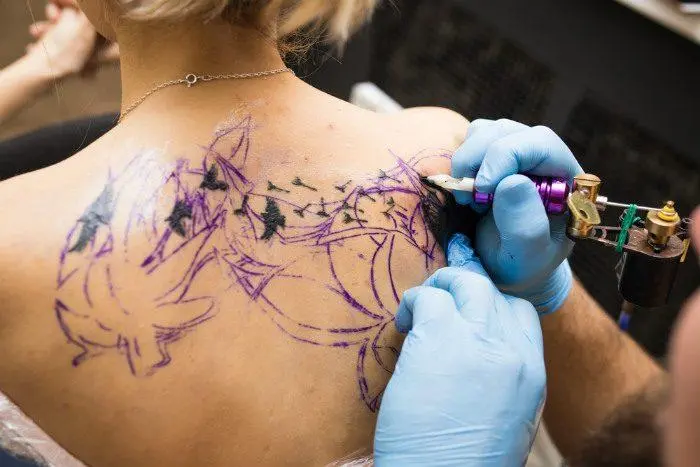 How to take care of a tattoo?
How to take care of a tattoo?
It is important to understand that the tattoo does not end with you leaving the tattoo studio, but you need to take care of it for a while until it heals to avoid possible risks. You have to take care of it even after healing, for example, occasionally. grease with cream containing vitamins, especially vitamin E.
After tattooing, you can lightly wash the tattoo area at home with clean warm water and dry thoroughly with a towel. Use clean hands to prevent infection. Leave the tattoo overnight and rinse again with warm water in the morning. It is also recommended to use a protective cream (I recommend indulone calendula) and re-lubricate at least twice a day for one to three days. But you definitely can't overdo it with lubrication. If appears do not tear the rattles You and do not scratch them... You definitely won't get any benefit from this tattoo because you can also separate the color from the tattoo by tearing off the scab. In the first week, the tattoo should not be wetted at all, at best only with warm water for as short a time as possible.
And what about long-term tattoo care? The biggest risk is staying in the sun Is fatal to the tattoo, so either limit this stay or use a sunscreen with a strong UV filter. If you follow these principles of tattoo care, it will last you longer and you won't have any problems with it.