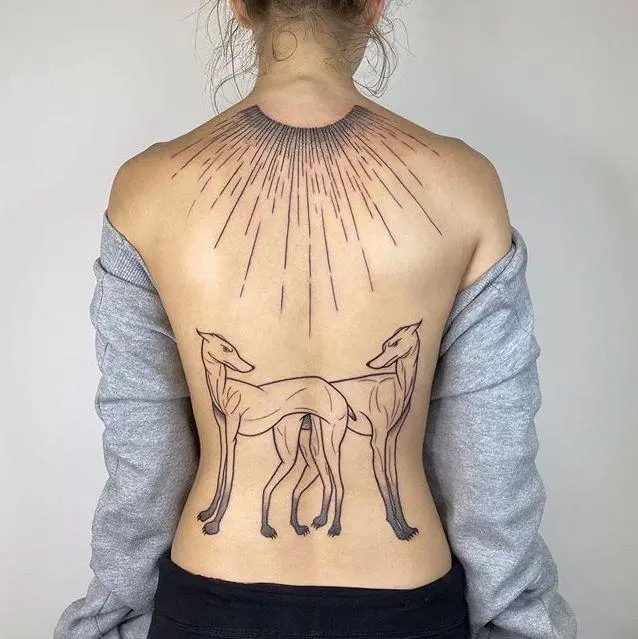 Becoming a tattoo artist: how to do it and what courses to follow
You love tattoos, you love to draw, you have a steady hand and maybe you already have a small portfolio of drawings. Your dream is to take a typewriter from one of those beachfront tattoo parlors like Miami Ink and do your own work. And maybe you also asked yourself, "Okay, but I have to start somewhere! What to do? There is some school for beginner tattooists? Or should I be self-taught? ".
If you're feeling a little confused by these questions too, don't worry, many tattoo artists who currently have experience have gone through this. Let's go in order:
1. Is it useful to go to a tattoo school?
First of all, it's worth noting that they exist. two types of courses for tattoo artists in Italy: hygiene rules, the basics of using piercing machines and tools, disposal of special waste, first aid, etc. what you need to do to haveregional tattoo artist certificate... Without this certificate, you cannot open a studio or engage in tattooing. In addition to the course for regional tattooing qualifications, there are also courses of several months that also teach all the artistic and technical aspects that underlie this magnificent art. Later we will list schools in Europe and abroad that are dedicated to this type of study.
2. Can I become a self taught tattoo artist?
Yes, it is possible, and many tattoo artists have become so, first practicing on themselves and willing friends. Having said that, knowledge of hygiene rules and correct use of the machine are important factors! Before disfiguring any limbs with "test" designs, it may be helpful to buy a few synthetic leather and practice it. Potatoes and oranges are also suitable, especially oranges, because they lose juice when tattooed (mimics blood) and are rounded, which creates the problem of anatomical parts that are not correct and more difficult to tattoo. So, if, after earning a regional certification as an operator, you don't want to spend money on a course that teaches you the art and technique of tattooing, know that you can do it yourself (by practicing on the correct stands). There is no better way to learn than to do something wrong, try and practice again.
3. Can I become a tattoo artist as an apprentice in the studio?
It would be ideal to work together with a tattoo artist and "steal" techniques and techniques from him. Of course, everything has a price, and there are very few tattoo artists willing to give you their experience for free. So being an apprentice in a tattoo studio is different from being an apprentice in another kind of business: it's an artist who transfers to you his technique and his creative style, two things that allow him to be different from his colleagues and keep his studio open. So not only will you have to do everything the student does, such as cleaning the store, tools, and other enjoyable things, but you may also have to pay to be able to study with a mentor while tattooing. On top of this, it can take months of observation for the student to actually practice the tattoo.
These three questions tend to represent three hypotheses that are "jumping in the head" of the heart that began to beat in the profession of tattoo artist, so it is useful to do relevant research on the Internet, as well as in your own city. to understand what the possibilities are.
If a self-taught person does not give you the confidence to know what you would like and you prefer to go to school, know that there are many centers both in Italy and abroad that do this.
Here is a short list of 6 schools to consider. Of course, we cannot list them all, but even in the main cities of Italy there are some that are very relevant.
<br>• Essence Academy
If you are looking for courses for tattoo artists in Milan that can specifically guide you towards a career in the tattoo world, I recommend that you give Essence Academy a try. This academy organizes both legal and professional training course for tattoo artists (94 hours), both technical and practical course (72 hours), during which you can learn the different stages of getting a tattoo, calibrating and gripping the machine, making lines or fills, and a whole host of practical aspects that will improve your process for become a professional tattoo artist.
• Milan School of Tattoo and Piercing
This school in Milan offers different types of courses and for different levels of experience. Courses, depending on the number of subscribers, are organized at different times and are often also suitable for those who are already working, as some of them can be attended on Saturdays.
<br>• Ink Lady Tattoo Academy
This Milan academy offers a three-week course, during which there is a complete immersion in the technique, styles and history of tattooing. Since it is also a studio, students are given the opportunity to observe the teacher while tattooing clients. At the end of the course attendance certificate and there is an opportunity to hone your skills on an advanced course.
• Official UK Tattoo Academy:
This English academy has tattoo instructors who will teach you both the practical and technical aspects of tattooing so that you get good knowledge of different styles and techniques... The students who stand out the most also have the opportunity to work as tattoo artist in a study dedicated to them.
• Toronto Tattoo School
Courses at this school are tailored for those with limited employment and opportunities, so there are part-time and full-time courses that provide a complete knowledge of both the technical and the more artistic aspects of the tattoo art.
• Thailand College of Tattoo
The courses at this school in Bangkok are designed to provide students with hours of practice and theory useful in becoming a professional tattoo artist in a variety of art styles. As a gathering center for international tattoo students, the school also offers accommodation and accommodation.