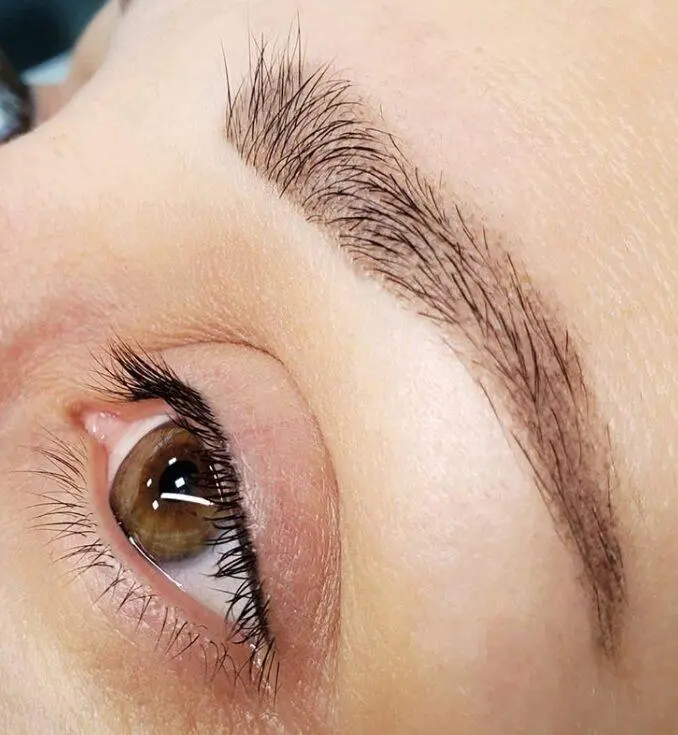 Permanent eyebrow tattoo: techniques and tips
At least one morning we were all in such a rush that we don't have time to put on a little makeup to feel good. So they come to our aid. permanent or semi-permanent aesthetic tattoos!
Permanent or semi-permanent aesthetic tattoos are gods cosmetic tattoo which allow us to "fix" some aspects of our visa that do not convince us, the same moments that we fix with traditional makeup.
Today we will talk, in particular, about a very fashionable and delicate cosmetic tattoo: eyebrow tattoos.
Let's start with the fact that permanent eyebrow tattoo this is what takes skill A real expert... In fact, eyebrows play a fundamental role in facial expression, and the disasters that can occur if you don't see a professional are well known (to see some examples of catastrophic eyebrow tattoos, click here). After we have identified the professional to whom we will entrust our dear eyebrows, we can ask him which technique, in his opinion, is most suitable for us according to our needs, our face and the desired effect. For example, the eyebrows can be asymmetrical, not very thick or sparse, with a short beginning or tail, with a slight accent at the top, and so on.
For optimal results, the Operator will perform preparatory make-up (not permanent) in order to find the most suitable solution for our face. Let's now take a look at the various eyebrow tattoo techniques:
Micro hair eyebrow tattoo: This is a technique that allows you to get a more natural and "three-dimensional" result, since it consists in tattooing real hairs that thicken the eyebrows. To obtain a natural and aesthetically optimal effect, two sessions are required: the first will shape the arch, the second will complete the thickening to create a three-dimensional effect that will make the tattoo very similar to the natural arch of the eyebrows.
Eyebrow tattoo in ethnic style: This is a technique that was fashionable 10-20 years ago and is the most distant from the natural effect. In fact, the tattoo was clean, uniform in color, and the eyebrows were made very clear and unnatural. It was not unusual to completely shave off the eyebrows for the tattoo to appear 100%. Today this technique is used to form the foundation for extremely thin brows in combination with the Micro-hair technique. It is no longer made extremely crisp and crisp, but subtle shades are used to achieve a natural result.
Eyebrow Light Point Tattoo: This tattoo allows you to lighten and enhance the arch of the eyebrows. With a tattooed shade with a lighter skin tone at the bottom of the arch, closer to the tail, this technique can bring more vitality to tired eyes and a brighter look.