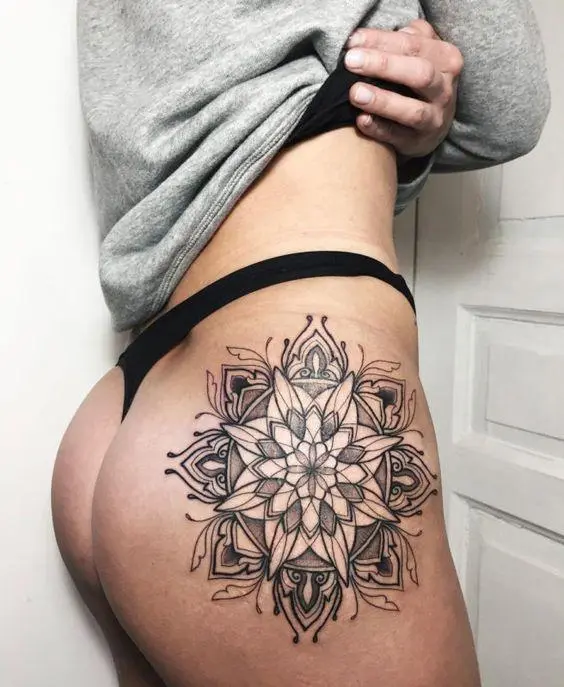 Sensual thigh tattoos: inspirational ideas and tips
We've seen them flocking to Tumblr and Instagram for some time now, and they are arguably the top XNUMX most sensual tattoos ever. let `s talk about thigh tattoosthat adorn the top of the leg. This very sensual point of the body, which in years past was more neglected than today, lends itself to the consideration of many objects: flowers, mandalas, letters, skulls, dream catchers and much more.
Let's take a look at a couple of useful tips for those wishing to get a tattoo on this point of the body and how to choose the best item. As always, let's start with "how painful it is to get a tattoo on your thigh"? If you're thinking of getting an upper leg tattoo, good news! The thigh is actually made up of one of the largest muscle groups in the body and, depending on size, is often covered in a more or less thin layer of fat (alas). This structure makes the hip one of the points that are considered less painful for a tattoo, but, as always, a lot depends on personal tolerance for pain.
As for the items most suitable for this placement, since this is a medium to large area of ​​the body, there are endless possibilities! Floral tattoos are undoubtedly some of the most popular, but among the latest trends, we also find dreamcatcher or mandala tattoos. Tattoos with inscriptions on the legs, which can wrap around the leg or develop vertically, are also very sophisticated and original. Last but not least, garter tattoos are very sensual and hyper-feminine.