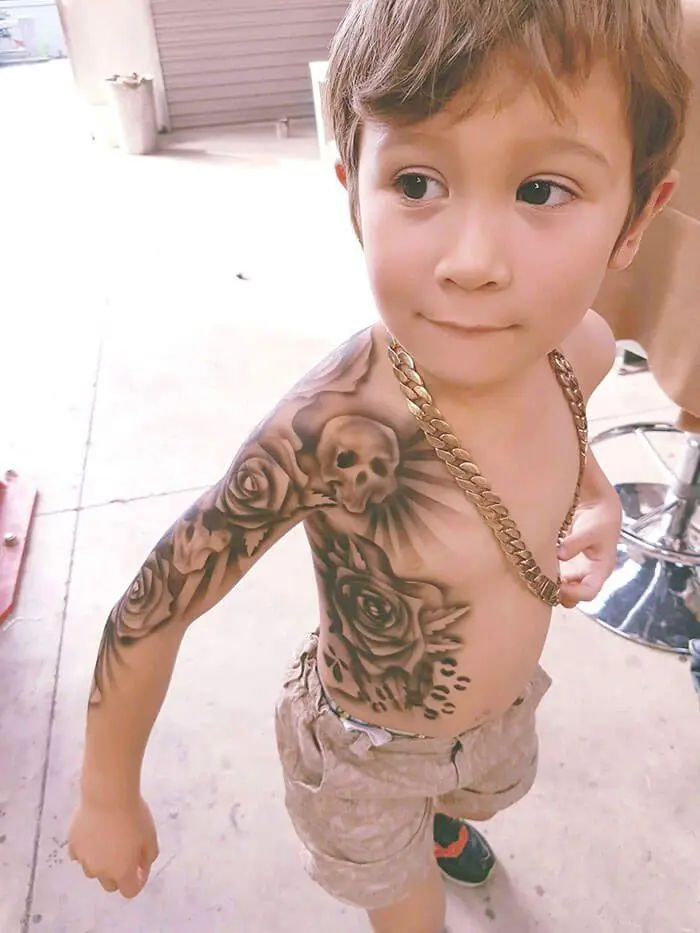 Benjamin Lloyd, artist who tattooed hospitalized children
"I cannot explain the emotions that it evokes in me, make them smile on their faces." Like Benjamin Lloyd, a New Zealand artist who gave hospitalized children (or were about to be born) wonderful temporary tattoos to give them confidence and courage and of course to make them smile.
Benjamin is no stranger to "ventures like this" in which he happily makes his art available to raise funds for charity or, as in this case, put an extra smile on someone's face. In fact, he recently announced that he wanted to tattoo the little patients at Starship Children's Hospital in Auckland. He said that in order to get the attention he deserves, he would only do so if he got 50 Likes (quite a negligible number since he has thousands of fans!). And Benjamin kept his promise and the photos speak for themselves, his mission was successful: it is obvious that these children are really happy with their work of art, albeit temporary.
In a short time, Benjamin received many requests for other temporary tattoos on both children and adults. The tattoos that Benjamin gives these children are always personalized and created according to the wishes of these little "clients".
Really great initiative, smiled at some little patients in difficult times of their lives, making them feel like superheroes!
Here's a video of the artist working with a small, smiling and very patient customer 🙂
Photo: Benjamin Lloyd