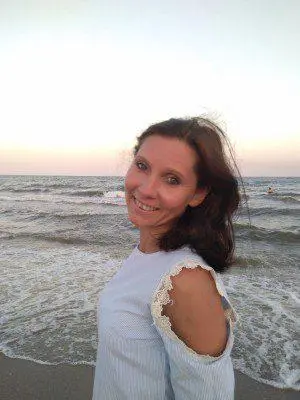 Information

How often do you use cosmetics? Hardly anyone will be surprised by the fact that a well-groomed appearance not only cheers up, but also attracts the attention of others. And to look your best, it is very important to apply makeup correctly.

Makeup artist Yulia Belova knows how to choose a color palette for each skin type, smooth out irregularities and emphasize your natural beauty. With a professional make-up, you will look appropriate at a festive event, be it a corporate party or a wedding. The master performs day, studio, evening, age, natural make-up.

Julia's second specialty is a hairdresser-stylist. It is hardly a secret for anyone that a new hairstyle can radically change a person's image. We owe this fact to representatives of one of the most creative professions - hairdressers. Belova Yulia is a specialist in the field of working with hair. After completing basic training and gaining practice, she is able to fulfill the wishes of the client, especially if these are hairstyles from braids. In the arsenal of every hairdresser, there are dozens of professional tricks that will allow you to achieve results even on unruly hair.

In addition, Belova Yulia Alekseevna works as an epilation master, tattoo artist, tattoo artist and offers such services as wedding makeup, biotattoo, 3D volume, eyebrow and eyelash tinting, eyelash extensions, and shugaring. Julia will try to make you become her regular customer.

The specialist works in the areas: Chkalovsky, Leninsky, Verkh-Isetsky (next to the Geologicheskaya metro station, Ploshchad 1905 Goda, Botanicheskaya, Chkalovskaya).
Specialty

eyebrow artist, make-up artist, hairdresser, tattoo, permanent make-up, hair removal
Specialization

3D eyelash extension, biotattoo, evening makeup, age makeup, day makeup, natural makeup, eyebrow shaping, eyebrow lamination, eyelash lamination, curls, makeup for a photo shoot, eyelash extension, eyebrow coloring, eyelash coloring, braiding, eyelash extension, wedding makeup, shugaring
Experience and achievements
Area

Geological, Ploschad 1905 Goda, Botanicheskaya, Chkalovskaya

Show all
Place of reception

Russia, Yekaterinburg, Amundsen, 65 (Chkalovskaya metro station 2.2 km)

Show all
Photos of works
Reviews about beauty specialist Yulia Alekseevna Belova