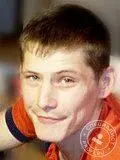 Vyacheslav Gennadievich Menshchikov
Information

Вячеслав Геннадьевич Меньщиков занимается нанесением художественной татуировки. Если вы задумались о том, чтобы сделать тату, то первое, к чему нужно отнестись со всей серьезностью — это выбор специалиста. Существует множество различных стилей, и каждый мастер обычно работает в своем. В процессе консультации у Вячеслава Геннадьевича вы сможете совместно доработать желаемый эскиз и согласовать все детали предстоящей работы. Вячеслав сделает все возможное, чтобы вы стали его частым клиентом.

The area of ​​the specialist's work is Chkalovsky (next to the Botanicheskaya metro station).
Area

Botanical

Show all
Фото работ специалиста по красоте Вячеслава Геннадьевича Меньщикова
Отзывы о специалисте по красоте Вячеславе Геннадьевиче Меньщикове