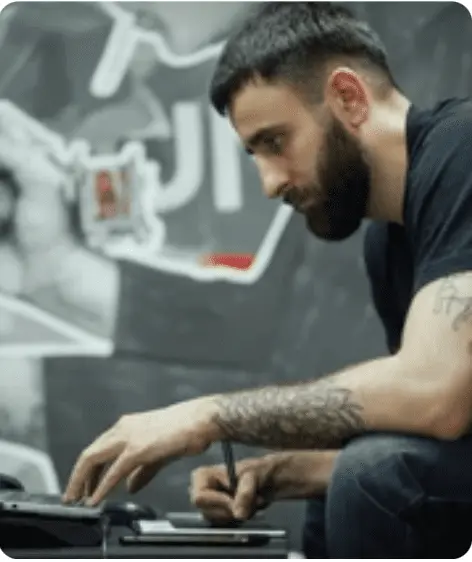 Information

Владимир — тату-мастер, специалист широкого профиля.

Он работает во всех стилях татуировки и является руководителем школы Under ground 19. Владимир отдает предпочтение треш польке, черно-белому реализму и нью скулу. Также он специализируется на перекрытии старых тату и шрамов.

Мастер воплотит в жизнь любую вашу идею. Он создаст эскиз по вашему описанию, поможет выбрать подходящее место для тату.

Специалист дает советы клиентам, как ухаживать за татуировкой после сеанса, отвечает на любые интересующие вопросы.
Specialty

tattoo, tattoo artist
Specialization

intimate tattoo, overlapping an old tattoo with a new one, developing a sketch of a tattoo, restoration of a tattoo, tattoo and piercing, art tattoo
Experience and achievements

Other

Underground 19 tattoo collective.
Professional experience

6 years
Place of reception

Россия, Москва, Спартаковская, 19 ст3 (м. Бауманская 0.2 км, м. Красносельская 1 км)

Show all
Price:

3000 rub
Фото работ специалиста по красоте Владимира Ковалевского
Отзывы о специалисте по красоте Владимире Ковалевском