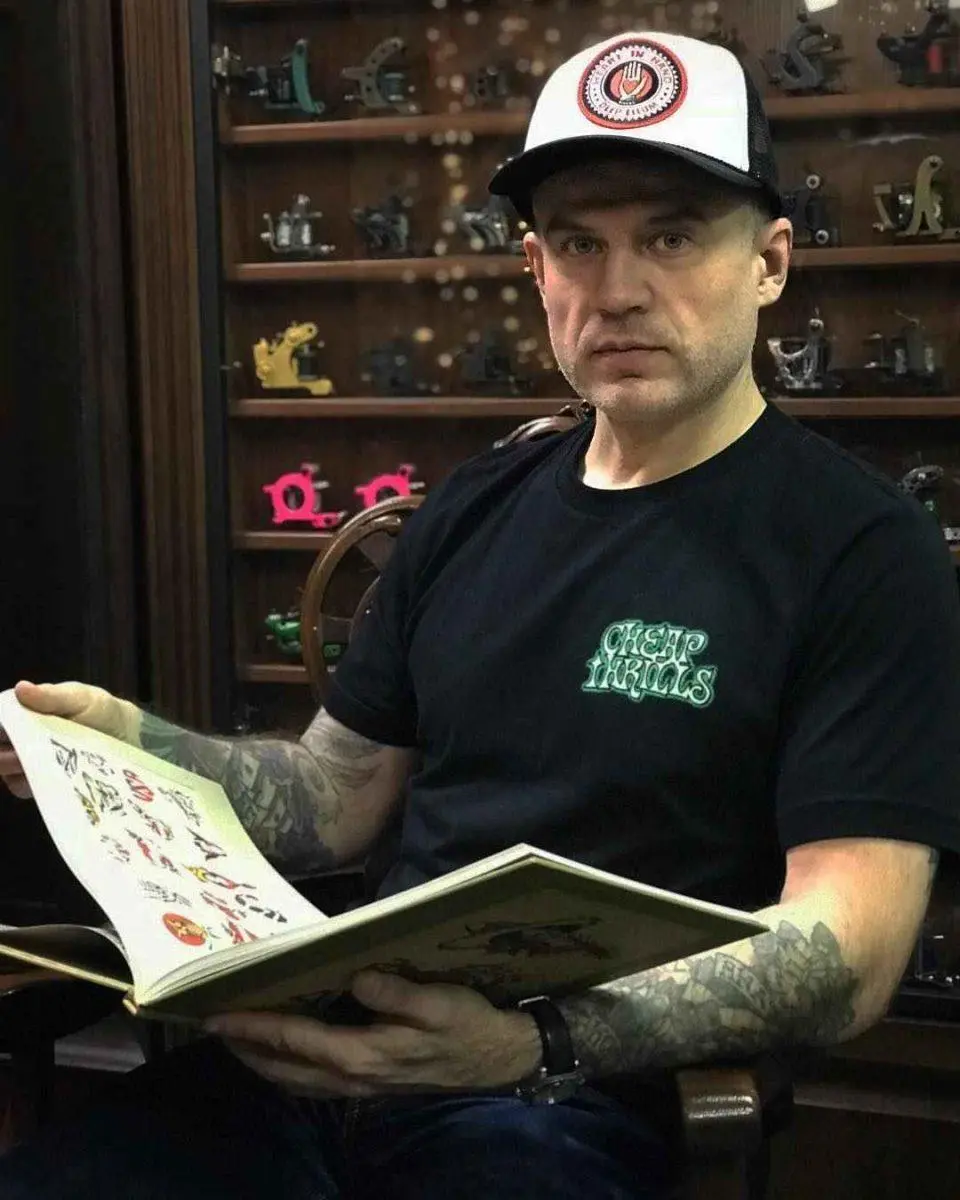 Information

Дмитрий Речной

Профессионально занимается татуировкой с 1993 года. Имеет колоссальный опыт работы. Эксперт в области тату оборудования.

Основатель первой легальной тату студии в России, а также первого официального магазина по продаже высококачественного тату оборудования.

Постоянный участник международных конвенций.

Обладатель огромной коллекции оригинальных книг и материалов от мастеров мирового уровня.
Specialty

tattoo
Specialization

overlapping of an old tattoo with a new one, development of a sketch of a tattoo, restoration of a tattoo, art tattoo
Experience and achievements

Other

XK TATOOSHOP (1993 г.).
Professional experience

28 years
Place of reception

Россия, Москва, улица Клары Цеткин, 18Бк1 (м. Войковская 1.4 км, м. Балтийская 1.6 км)

Show all
Фото работ специалиста по красоте Дмитрия Речного
Отзывы о специалисте по красоте Дмитрии Речном