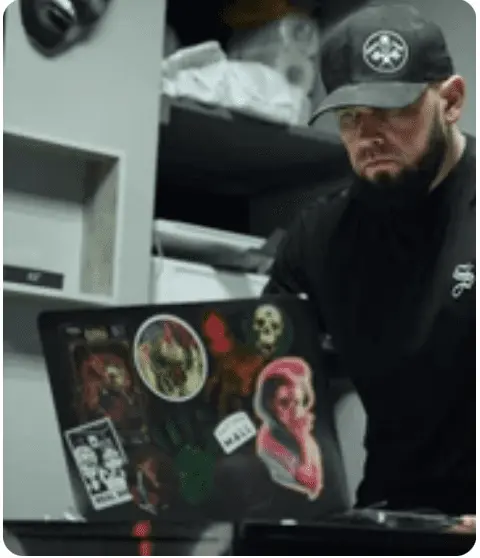 Information

Anton is an all-rounder with a preference for black and white tattoos and sketch style.

The master creates perfect contours, this is noticed by all his clients. The specialist also deals with overlapping old / low-quality / unsuccessful tattoos, correcting and updating old tattoos.

If the client wishes, Anton conducts a session at night - his schedule allows him to go to the salon around the clock.

The specialist pays close attention to the safety of customers, when performing work, he strictly adheres to the norms of SanPiN, uses disposable materials.
Specialty

tattoo, tattoo artist
Specialization

overlapping of an old tattoo with a new one, development of a sketch of a tattoo, restoration of a tattoo, tricopigmentation, art tattoo
Professional experience

6 years
Place of reception

Russia, Moscow, Spartakovskaya, 19 st3 (metro Baumanskaya 0.2 km, metro Krasnoselskaya 1 km)

Show all
Photos of works by beauty specialist Anton Kozlovsky
Reviews about beauty specialist Anton Kozlovsky