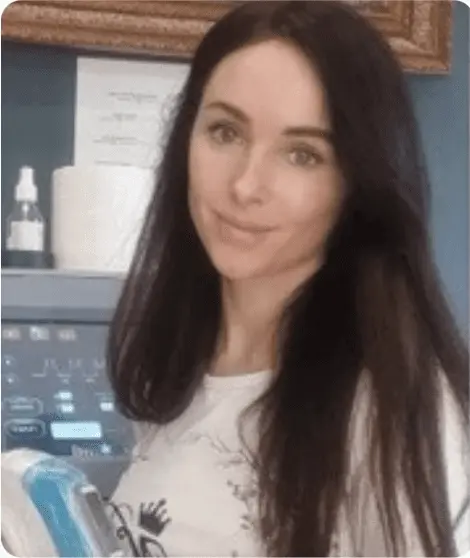 Anastasia Sergeevna Hatsenko
Information

I am a specialist in hardware techniques, manicure, pedicure, eyelash extension, permanent make-up and tattoos.

Every 3-5 months I undergo advanced training, which helps to keep pace with the times, to learn and apply all new and modern technologies to make each of you more beautiful.

⠀

My motto: "Your beauty, smile, good mood, joy and pleasure from the result obtained are my main reward."
Specialty

lashmaker, nail service master, eyelash master, permanent make-up, tattoo, tattoo master, permanent make-up
Specialization

3D eyelash extension, hardware manicure, nail airbrush, biotattoo, glitter tattoo, eyelash corduroy, nail restoration, temporary tattoos, gel manicure, gel polish, nail design, European manicure, European pedicure, eyelash curling, acid pedicure, Chinese painting nails, classic trim manicure, classic pedicure, combined manicure, combined pedicure, nail correction and removal, tattoo correction, eyebrow lamination, eyelash lamination, nail modeling, manicure, manicure and pedicure, hand massage, eyebrow microblading, nail extension, eyelash extension , eyelash corners extension, nails, eyebrow coloring, eyelash coloring, paraffin therapy, pedicure, pedicure gel polish, shellac pedicure, overlapping an old tattoo with a new one, eyelash extensions, powder eyebrow dusting, tattoo sketch development, tattoo restoration, wedding manicure, tattoo and piercing, eyebrow tattoo, eye tattoo, lip tattoo, tattoo removal, tattoo removal, bio nail strengthening gel, hand care, French manicure, Shellac
Education

Certificates

TC "Ole House", master of nail service (2006).

Institute of Cosmetology, Aesthetic Medicine and Makeup Art - House of Russian Cosmetics (2008).

Make-up Artist (2008).

Luxury Lashes is a specialist in eyelash extension, eyelash and eyebrow lamination and eyebrow architecture (2010).

Tattooel by profession Master of permanent make-up (2012).

Tattoo Academy and received the qualification "Master of Tattoo" (2012).
Professional experience

17 years
Area

Kuzminki, Volzhskaya

Show all
Place of reception

Russia, Moscow, Lyublinskaya street, 17k3 (metro Tekstilshchiki 0.6 km)

Show all
Price:

100 - 4000 rubles
Photos of the works of beauty specialist Anastasia Sergeevna Khatsenko
Reviews about beauty specialist Anastasia Sergeevna Hatsenko